Looking for the best hotel for your business trip to Dublin? Whether you're a foreign traveller or a local, looking to have a workcation in the vibrant Irish capital, check out our 7 tips and tricks for booking a great business accommodation. 
1. Choose a hotel with business-friendly amenities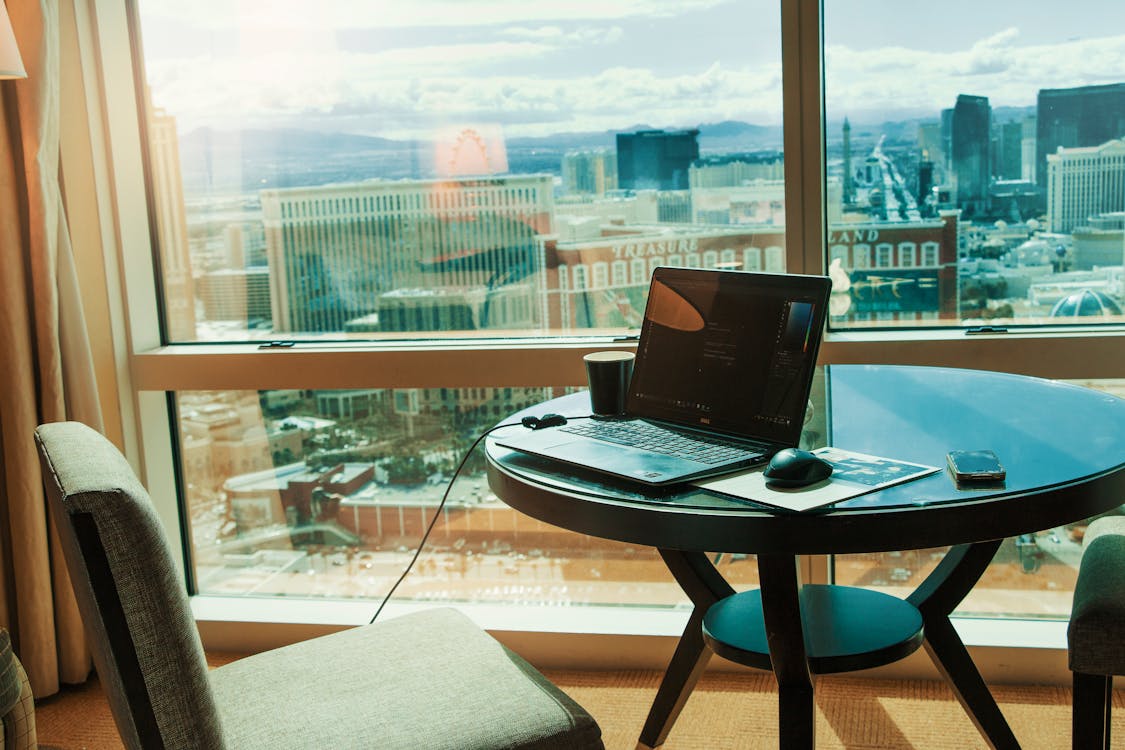 Dublin is home to a wide array of excellent hotels and alternative lodging properties. However, not all of them are created equally, as far as business travel is concerned.  Business travellers have specific needs and hectic schedules. Depending on the nature of your travel, you might have to use business-related amenities. You may also require a certain level of comfort and convenience, which would foster productivity. 
So what makes a business-friendly hotel? Check the hotel website to see if they have the following amenities:
A hotel room with a working desk, lots of outlets, and big windows that provide nice view

Business centre with comfortable seating, computers, printers, online access and other office services 

Dedicated meeting rooms

Complimentary coffee

Fast, secure, and reliable internet connection you can access for free
2. Consider the proximity to Dublin's business parks
Chances are that your Dublin-based office or company is situated in a business park, an area where company offices and light industrial premises are built. When picking the best accommodation, it only makes sense to choose a hotel that'll give you the most hassle-free way to get to your office. 
Another benefit of choosing a hotel in or near a business park is you'll take advantage of the area's carefully planned layout and stunning amenities. These include landscaping, parking, conference venues, and leisure spaces like restaurants, cafes, bars, and shopping centres. 
This hotel in Dublin, for instance, is based in Park West Business Campus and is located near the following: 
Centrepoint Business Park (0.2 km)

Ballymount Industrial Estate (4.8km)

Fonthill Business Park (3.9 km)

Liffey Valley (5 km)

Grange Castle Business Park (10 min drive, 8.3 km)
3. Check the ease of access and transportation options
Before booking a stay, check the modes of transportation you can take to get from one place to another. You don't want to burn lots of money on taxis, right? Luckily, Dublin has excellent transportation hubs and interconnected roads, as well as accessible business hotels. You can take cheap Dublin buses, trains, and overground tram systems, which cover different routes. You may also sign up for a Dublin Bike, if you wish to explore the city with more flexibility. 
4. Pick a hotel that feels like home
Business travellers come in different forms. Some corporate travellers stay for only a couple of days while others need lodging for weeks or even months. If you're more of a latter, it's ideal to book a serviced apartment for extended stays. 
Serviced apartments are like hotels, but they're more spacious and they're equipped with a living room, a separate bedroom, a dining area, and a fully-equipped kitchen. Unlike self-catering apartments, these suites combine the comforts of home living and the luxury of hotel accommodation. Business travellers can take advantage of regular housekeeping, reception services, 24/7 security, and the highest standard of hospitality. 
5. Choose a property that cares about your wellbeing 
Going for an extended stay in Dublin for your business trip? In addition to your work-induced stress, locking yourself up in your hotel room and living on fastfood and microwavables would truly take a toll on your health. When looking for hotels, check their amenities and features that'll support your wellbeing. 
See if they have the following: 
An in-house gym or fitness centre, and pool area

Healthy menus (or close proximity to cafes, brunch spots, and supermarkets that provide healthy food) 

Communal spaces 

Close proximity to green spaces, like parks and gardens

Provision of yoga mats
6. Has a few amazing cafes and brunch spots nearby
As a business traveller, you may find yourself in a lot of meetings and social gatherings. While you can take advantage of your hotel's dedicated meeting rooms, cafes and restaurants are great options too, if you want to keep it casual. That being the case, make sure your hotel in Dublin is close to cosy yet quiet cafes and dining spots with great food, stunning decor, and free WiFi.  As for post-work gatherings, it's also great to have your hotel located near pubs, bars, and clubs, to experience the fun of Dublin nightlife and pub culture. 
7. Close to Dublin City Centre and its attractions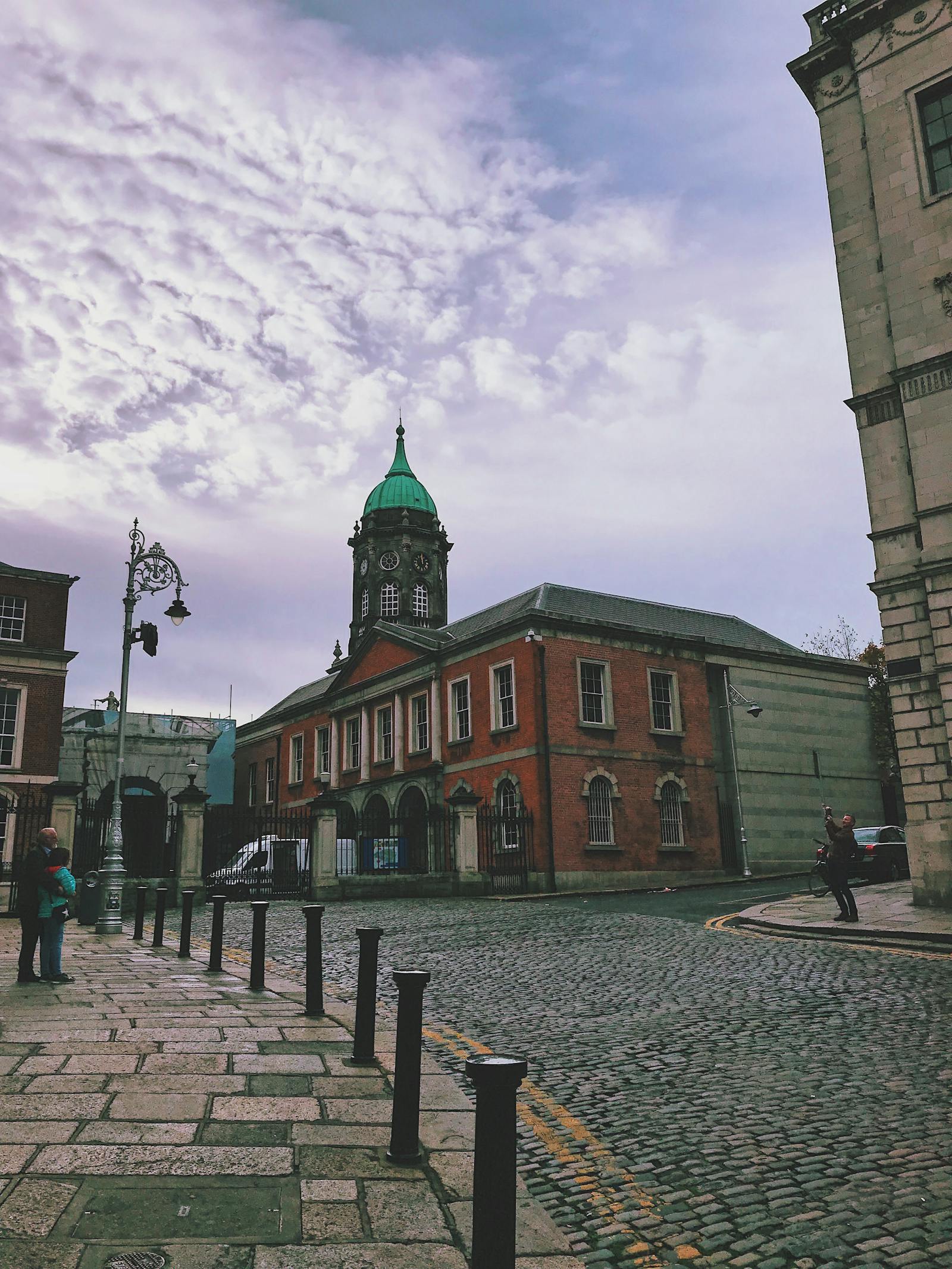 Who says you can't combine work and leisure just because you're on a business trip? The perfect base for your Dublin business travel isn't just measured on its proximity to business districts or availability of business-friendly amenities — you should also consider the hotel's ease of access to Dublin's amazing landmarks and cultural attractions. 
Dublin is home to a plethora of tourist attractions you can visit during your free time. Love art, culture, and history? The city is teeming with museums, galleries, libraries, and historical sites like castles and churches, which are often situated a couple of blocks away from each other. 
Should you need to escape the hustle and bustle of city life, you can find a number of parks, gardens, coastal views, and wildlife attractions dotted all throughout Dublin. 
Author Bio: Carmina Natividad is a passionate travel blogger who dreams of managing her very own hotel. This free-spirited damsel loves to share her insights about travel, lifestyle, personal finance, and business. To know more about hotels and travel blogs, you may visit Aspect Hotel Park West Dublin.