Android vs iOS for mobile app development is a question that every business owner looks for an answer to. Continue reading this post to know what to choose between iOS & Android app development.
The mobile app market has seen a significant boost in the previous four to five years. Mobile apps had made day-to-day routine tasks much easier than before. Today everything can be accessed through mobile phone and each service can be scheduled with just a few taps. I am sure you are wondering how to build an app to target a large audience. Before coming to any final decision you must select the platform for your app. This blog can help you to decide the app platform for your app.
Developing a great mobile app necessitates new ideas, meticulous planning, and brave judgments. With Android holding 72 percent of the mobile operating system (OS) market and iOS holding 26 percent, you could be tempted to select Android for app development solely to save money and time to market. But there are a few components to do not forget due to the fact for a few tasks it'd make an experience to construct best an iOS app or to construct each structure at an identical time.
Play Store is the biggest platform of apps which gives android users 3.48 million apps that they can use. With over 2.22 million iOS apps available, Apple's App Store is the second-largest app store.
Pros of Android App Development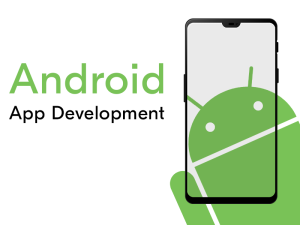 Flexibility
Android offers significantly more flexibility than iOS. These apps work on almost any Android smartphone, and hardware compatibility is unlikely to be an issue.
This platform ensures a fluid development experience and it is based on Java. Among other available languages, Java is the most powerful programming language which is supported by Windows, Mac OS X, and Linux. It allows developers to create Android apps regardless of their machine's operating system.
Multiple learning resources
Google provides a comprehensive knowledge base for beginners as well as for experienced developers. It offers interactive resources and holds entire training programs for Android developers of all levels.
Audience
The contrasts in the kind of consumers that iOS and Android attract are immediately apparent. To choose your best operating system, you must first determine what your app's end purpose is and who your target audience is.
There are more than 2.5 billion Android users spanning over 190 countries, making Android the most popular operating system in the world. With around two-thirds of the global market share, Android has more app downloads than iOS. In comparison, the App Store only had 29.6 billion downloads. iOS users spend more money on in-app purchases, While Android users have more downloads but they don't prefer to spend a single penny on mobile apps.
Also, Android is popular in developing nations, and iOS is popular in North America and Western Europe. Companies there choose to go with iOS app development. It was found that people with lower or average income mostly choose to go with Android due to its cost-effectiveness while people with high income prefer iOS.
Customization and adaptability
The Android system provides significantly greater freedom and customization options because of its open-source nature and flexible guidelines. This helps developers in showing their creativity. Although giving developers complete creative freedom is a good thing, it's not always ideal, especially if your project has a tight deadline. Increasing the possibilities also means spending more time generating ideas and creating more chances for problems to arise.
Cons of Android App Development
Cost
Building an Android app is time-consuming as compared to an iOS one. The overall cost increases in both ways whether it is the app development or a quality assurance procedure.
Android users spend less time and money on apps
Android users tend to be more likely to buy free apps than iOS users, and they spend less on in-app purchases as well. To develop an android app, you must do appropriate planning to make it more attractive and unique so that it can gain users' attention and they will spend time in your app.
Security concerns
There may be security concerns. Because Android is an open-source platform. The chances of facing cyber security issues with Android are much more than with iOS.
Testing
This can be a big issue here as it is time-consuming. There are possibilities that QA experts will take more time to evaluate your app because android versions are devices are subject to change.
Pros of iOS App Development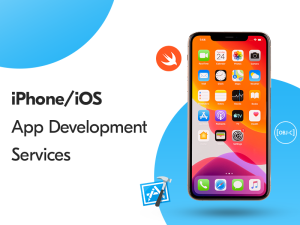 Performance
When it comes to performance no one can beat iOS. Their demand has been increased compared to others. Whether it is about performance, security, flexibility, or easy usage, iOS could be the best choice. Apart from this the chances of errors also reduce with iOS.
Easy to use with a simple interface
iOS has the huge advantage of being extremely user-friendly and compatible with further upgrades. In addition to this, iPhone owners believe this to be the platform's best feature, as its functionality and apps continue to work like they should on modern hardware. This continues overall performance consistency without requiring widespread modifications to the interface design.
Versatility
The same iOS version is used on almost all Apple devices. Therefore App developers are freed from the burden of creating versions for different devices with different screen sizes and resolutions.
Impeccable security
Its incomparable Security ensures that your phone is free of dangerous programs and viruses.
The Apple phone and other devices run smoothly because of the platform's stringent security measures. Programs and features are vetted to a particular platform that's why the chances of having the risk of getting a virus and other malware attacks are very low. They follow standardized security checks by supporting both fingerprint and facial detection sensors.
Cons of iOS App Development
Increases cost as it demands Rigid development environment
Requirements for a strict development environment. Software that runs solely on Mac, such as XCode, is required for native iOS app development. For this reason, it is necessary to use at least one additional piece of Apple technology to make an iOS application. iPhone app development can help you in earning high profits but at the initial stage, it requires a lot of funding.
App release
The app has been released. It is challenging to release an iOS app to the App Store in just one attempt because of the strict guidelines and criteria which should be fulfilled before launching the application. Even if your app follows all of the guidelines, it can be rejected if the App team didn't find it relevant or useful for its users.
Limited device support
It has the support of limited devices because the platform is only available on Apple devices.
Despite the additional features offered by any device outside of Apple, as a user, you're unable to utilize them since iOS can only be run on Apple-branded hardware.
Consumes large space
iOS App sizes are typically excessively large, occupying an excessive amount of storage space. The unique features and functionality of iOS apps increase their weight and its extremely large size takes a lot of storage space in the device. If you develop an iOS app make sure to keep this point in mind and plan accordingly.
Conclusion
Both Android and iOS have several advantages and drawbacks. Now it's up to you, which one you want to choose for your business. The overall cost to develop an Android app is less than an iOS app. It all depends on your budget. To target mass users, it is suggested to go with both the iOS and Android platforms.