Fashion
The Best Shampoo For Dry Or Oily Hair
Whether you have natural or processed hair, there are certain shampoos that work best for your specific needs. The best shampoo for dry hair is different than the best shampoo for oily hair, and these differences can be crucial when it comes to finding  the best shampoo for you.
Paul Mitchell's Tea Tree Lavender Mint Moisturizing Shampoo
Designed for dry hair, Paul Mitchell's Tea Tree Lavender Mint Moisturizing Shampoo has a calming fragrance, which isn't surprising considering its hydrating ingredients. This shampoo contains amino acids, natural tea tree extract and moisture-rich conditioners, which work together to deliver strength and shine to your hair. It also provides color-safe, gluten-free, vegan and cruelty-free hair care.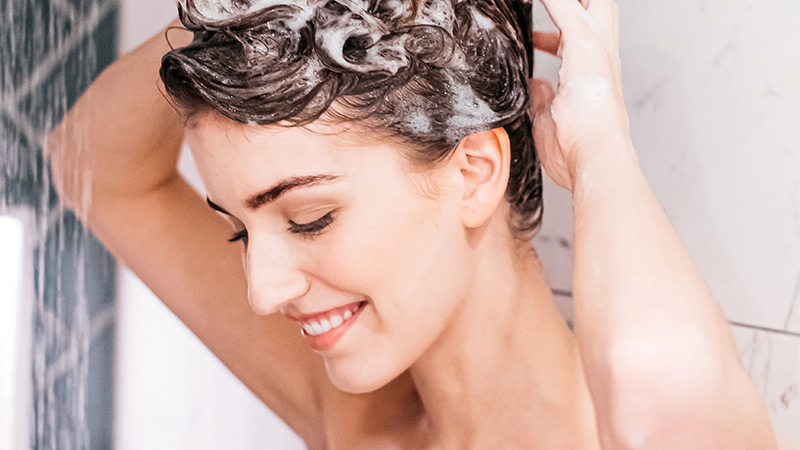 In addition to a hydrating formula, this shampoo also contains vitamin b and citric acid, which remove excess oil and improve scalp health. Its moisture-rich conditioners are also effective at nourishing and replenishing dry hair. Aside from the above-mentioned ingredients, this shampoo also contains dimethicone, which helps reduce frizz and provides manageability. Its calming scent is a pleasant bonus for many consumers. This product is available to order through Walgreens website in the United States.
The best part about this shampoo is that it has received rave reviews from consumers, including some that are professional hair care experts. This shampoo also offers affordable prices, making it an ideal choice for any budget. Besides, it comes with a money-back guarantee, so you can try it out for yourself and see for yourself how well it works.
Must Read : What happens if you machine wash cashmere cardigan?
Davines' smoothing LOVE duo
Whether your hair is dry and frizzy or prone to unruly curls, the Davines' Smoothing LOVE duo shampoo and conditioner combo is the perfect choice to transform your hair into a sleek and shiny look. It is formulated to smooth out even the most unruly of hair, making it easy to comb, leaving your hair soft and smooth. It is infused with the powerful properties of olive extract, which helps to eliminate the frizzy effect and moisturize your hair.
The Davines Essentials LOVE Smoothing collection contains a range of hair-loving formulations and active ingredients from the Slow Food Presidia farms. The products contain 60 percent natural ingredients and are made using clean energy and ethical sourcing. They also offer a variety of products that work for every type of hair. They are certified B Corporations and have high standards of social and environmental performance. This is the ideal range for those seeking a sustainable beauty that looks good.
The LOVE Smoothing Shampoo and Conditioner Duo Pack is perfect for anyone looking for an all-natural, cruelty-free solution to dry and frizzy hair. It uses a blend of natural ingredients to smooth out your hair, making it manageable and easy to comb.
Dae's Daily Shampoo
Whether you're into your hair or not, the Dae afflictions Daily Shampoo will have you covered in style. Its sulfate free formula makes hairstyling a breeze. Aside from the requisite conditioner, you'll also find the brand's signature tea leaves in the cupboard. The small bottle will leave your hair with a healthy dose of oomph. The sulfate free formula is the only way to go when it comes to hair styling. Fortunately, the afflictions brand's products are backed by one of the best customer service departments in the business. For a hefty price, you'll get top shelf treatments and a bespoke experience.
Olaplex Shampoo
Adding an Olaplex Shampoo to your hair care routine is a great way to keep your hair looking its best. This innovative product repairs your hair from the inside out, creating healthy disulfide bonds to prevent breakage.
These patented formulas repair and restore damaged hair from the inside out. They're free from aldehydes, formaldehyde, phthalates, and sulfates. They are also vegan and cruelty-free.
All of the Olaplex products work by linking disulfide bonds that have been broken in your hair. The disulfide bond is a chemical bond that is essential to healthy hair. Over-styling and other mechanical factors can damage these bonds.
The Olaplex Shampoo is formulated with a patented ingredient, Bis-Aminopropyl Diglycol Dimaleate, which works on a molecular level to relink and strengthen the bonds in your hair. This is the only patented bond builder in the world, which means it works on all types of hair.
It also helps to increase the strength and shine of your hair. The more you use this product, the healthier it will become. It's especially useful for coloured and bleached hair.
Design Essentials
Whether you are looking for the best price on your local salon's latest offering or shopping for your tuxedo majesty, you will be able to check out Design Essentials shampoo, conditioner and haircare products for yourself. The good news is you can order online or pick up your order in store at a time that suits your schedule. And you don't have to wait in line, or stand in line, for your haircare fix, thanks to free shipping on purchases over $35. Regardless of which route you choose, you will be rewarded with a haircare regimen that is well worth the effort. With the right tools and ingredients, your tresses will thank you in spades.
Thankfully, a quick perusal of your local CVS will yield a plethora of options. While you are sifting through the shampoo and conditioner selection, consider picking up a few Design Essentials products on your way out the door. Besides, you'll be the envy of the neighborhood if you strut your stuff with a shiny new mane. In addition, the company has a rewards program for loyal customers who are willing to slog it out at the cashier's counter.
Joico's Weekend Hair Dry Shampoo
Whether it's a shampoo or a blowout, Joico's new hair care line consists of a slew of products that promise to help keep your tresses tamed and under control. The new line includes an oil absorbing shampoo and conditioner, an extra rinse that promises to tame frizz and tangles, and a slew of sulfate-free treatments for those looking to make a statement.
Regardless of the brand name behind the haircare line, each product combines the best of haircare and technology to deliver a superior hair experience. From the high-powered formulas to the innovative sulfate-free treatments, each new line product delivers the best hair experience, while also leaving the hair free to do its thing.
Amika's Perk Up Talc-Free Dry Shampoo
Using a dry shampoo is a great way to maintain your hair's natural volume and texture. It helps absorb excess oil and cools your scalp. It also gives your hair a fresh, clean look. There are many different types of dry shampoos available on the market, so it's important to choose the one that's right for you.
Amika's Perk Up Talc-Free Dry Shampoo is a great choice for anyone who doesn't want to deal with talc. The formula is infused with Sea Buckthorn Berry, which adds volume while keeping your hair soft and healthy. The natural rice starch in the formula absorbs excess oils, leaving your hair refreshed and full.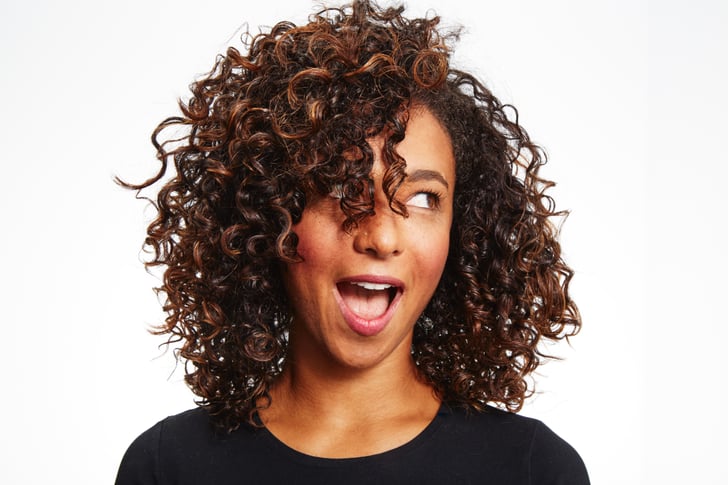 The product works with any type of hair, and it's easy to use. Unlike other dry shampoos, Amika's Perk Up Talc-Free dry shampoo never leaves white residue. It's a talc-free formula that restores life to your locks and prevents clumps. It's perfect for post-gym workouts or for travel.
This dry shampoo offers a nourishing formula that is free of sulfates, parabens, aluminum and phthalates. It's ideal for anyone on the go and is also cruelty-free.
Also Read : How To Find The Best Tattoo Shop?