Tech
Simple and Accurate Way to Convert OST File into Apple Mail EMLX
Easy method to Migrate OST file into Apple Mail EMLX
Looking for a simple solution to convert OST file into Apple Mail EMLX file format? Then, you are at the right page at right time. A lot of users are switching from Windows Outlook OST file to Apple Mail email client on Mac OS. Then, they need to convert OST file into Mac Mail EMLX file format. Let us know the solution to carry out the conversion.
Need for conversion of OST file into Apple Mail EMLX?
Outlook is a popular email client and used by almost every users all over the world. OST and PST two file formats are used in Outlook for storing data items. Here, we are talking about OST file, an Outlook offline data file that is created when Outlook is synchronized with Exchange Server. On the other hand, Apple Mail or Mac Mail, a default email client for Mac OS X users.
When users switch from Windows to Mac OS. Using Windows Outlook earlier and planning to switch to Mac OS, then it is required to convert OST file into Mac Mail EMLX file format. Moreover, users who are facing issues with OST file and getting errors with OST file needs to export to EMLX file format.
Solutions to convert OST file into Mac Mail EMLX
There are two situations for the conversion of OST file to EMLX file format –
Situation 1. Having Exchange account details
As you know that OST file is created when Exchange and IMAP account is configured in Windows Outlook. Similar to this, you can add Exchange account by using IMAP migration approach.
So, if a user has all details of existing Exchange account which was used in MS Outlook account then manual configuration can be done for the profile in Mac Mail. It is one way to export OST file to EMLX for Mac Mail.
Follow the steps to configure Exchange account in Apple Mail.
Open Apple Mail. Go to Preferences and click Accounts.
Click on Add icon of Window to open Add account dialogue box.
Choose Exchange from the available accounts and hit Continue.
Enter the asked credentials and then click Continue.
If you find Auto recovery option enabled in Exchange Server, the mail will automatically set up a server. Otherwise, you will get a message asking for server address. If you don't know, contact Exchange Server administrator.
You can add folders when connecting Exchange with Apple Mail. Now, choose desired app and click done.
Finally, the Exchange account will get configured to Apple Mail email client.
Situation 2. Deactivated Exchange account and have only OST file
Many times, it has happened that users want to configure Yahoo, Gmail, Office 365 or Exchange account in Outlook app and delete it forever from Outlook. If you have saved some files which are created in OST file then it will be tough for you to read its data as it requires the same platform for the same. In this case, only automated solutions will help you.
Using Softaken OST to EMLX Converter, one can export OST file items into EMLX file format. The software helps you to convert OST file data into Apple Mail EMLX file format without having Exchange account details. Moreover, Outlook installation is not required for this conversion. This is a secure and friendly application to use without any data losses. It performs the conversion of OST emails into Apple Mail EMLX file format along with embedded attachments. It can be freely installable on all versions of Windows OS.
Let us have a look at few prominent features of the software –
Convert selective OST data items – With this software, one can export all items or selected items from OST file to Mac Mail EMLX file format.
Assure quality and safe results – OST to Apple Mail Converter assures you complete safety to your data. It will maintain originality of your data items.
Show you OST file preview first – The complete items of OST file are displayed by the software before they are exported into EMLX file format.
All types OST files are supported – OST files of all kinds like orphaned, inaccessible, password-protected etc. are well supported by the software irrespective of their size.
Free Trial offer for all – To examine the software conversion speed and accuracy, one can download a free evaluation copy first before purchasing the software.
Fully Independent tool – The software is completely independent and does not need installation of MS Outlook or other supportive tool for the conversion.
Steps for OST to Apple Mail EMLX Conversion:
Run and Launch OST to EMLX Converter.
Use the Browse button and load OST file that you want to export.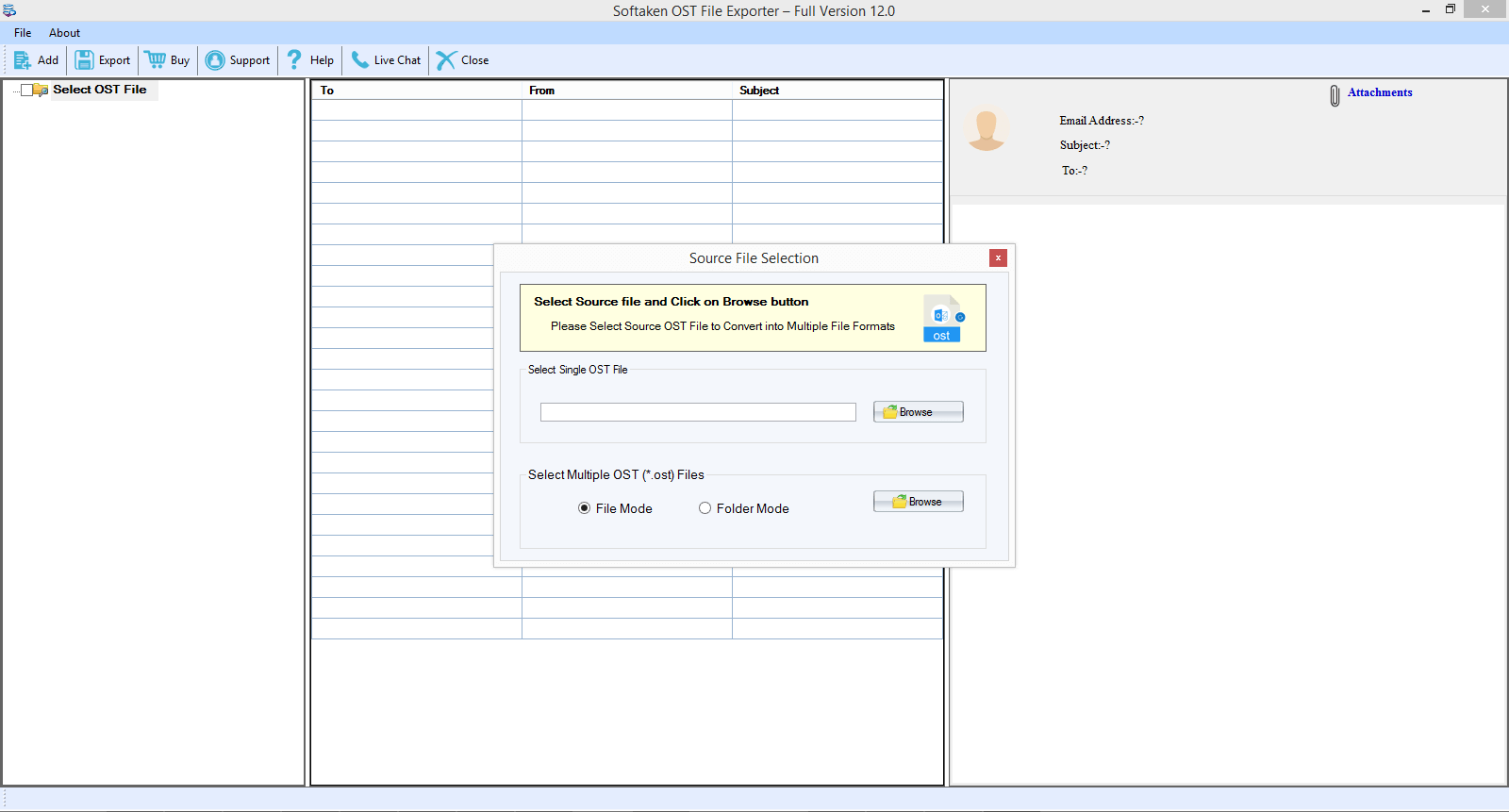 Preview of OST file items is displayed. Check the items and choose them to export. Then, hit the Export button available on top-left of the screen.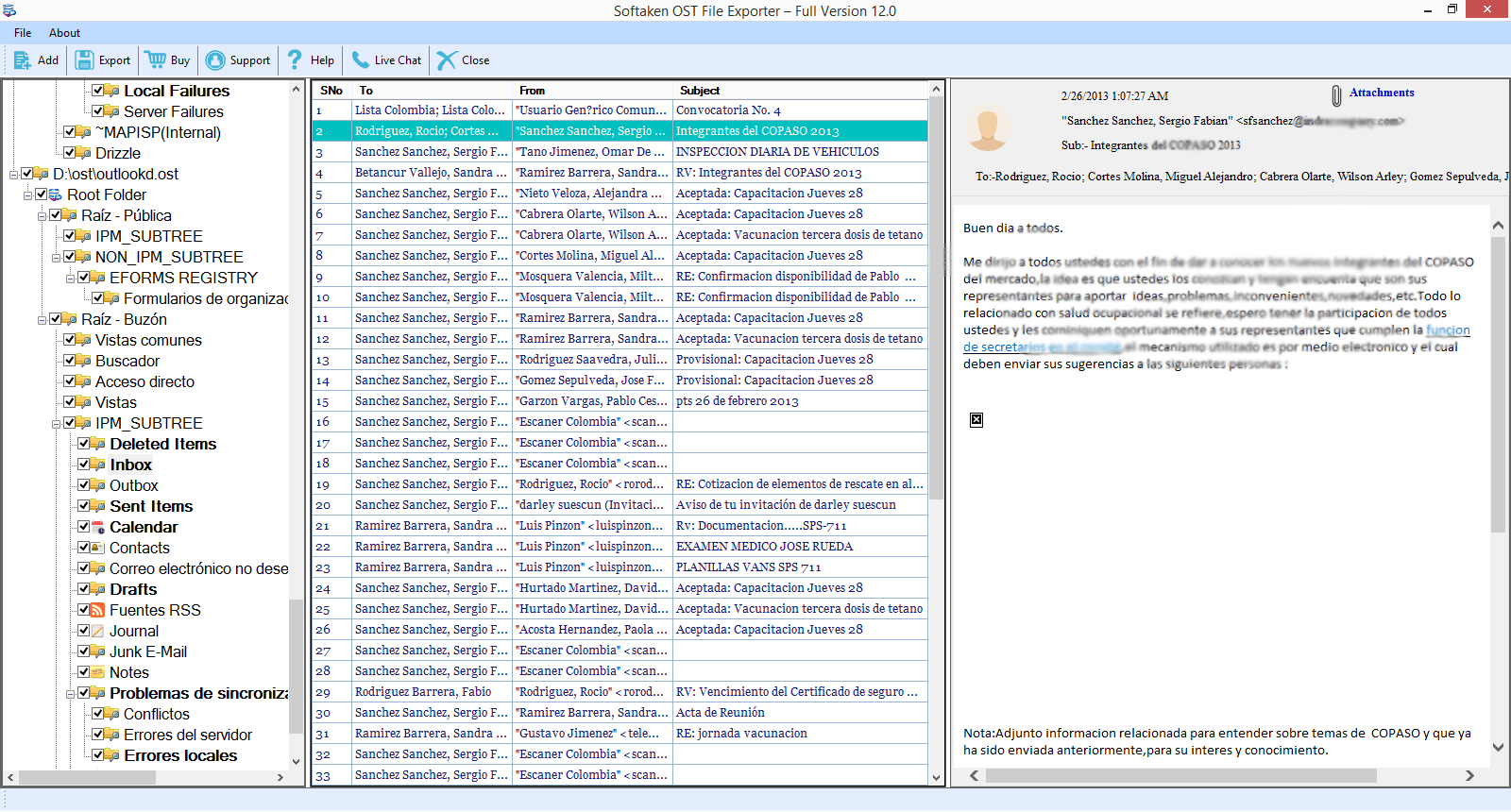 Click on EMLX format and then click on the Browse button to provide location to save EMLX file.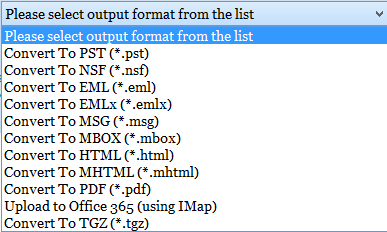 Press the Convert Now button to start exporting OST file items into EMLX file format.
Conclusion
Here we have discussed simple and accurate solution to convert OST file into Apple Mail EMLX file format. You can easily transfer OST file items into EMLX file format without causing any harm. You can choose the solution as per your situation.