Communications
How Virtual Numbers Are Improving Customer Experience?
Virtual Numbers
A brand is defined by the customer's experience.
The experience is delivered by the employees.
Customer experience can make or break a business. It is customers that help a business to climb the ladder of success. Thus, enhancing customer experience is a focus core area that every business needs to take care of. Customer experience can be improved through seamless communication, customer-friendly services, engaging interactions, instant responses, etc.
Virtual Call Center Services
Virtual number for business is a cloud-based communication solution that offers automated routing of incoming customer calls.  It is directly routed to the preferred agents as per the customer's request or availability of the agent. Virtual call center services also help a business expand its reach to the local as well as international markets.
Virtual Numbers for Business Used to Improve Customer Experience
Number masking:

Virtual numbers offer a number masking feature that supports a business to offer privacy and security to the customers. With number masking, no details of the caller or the agent are shared during the conversation. Though the business can record every detail, it is not displayed or shared in the call. It helps to provide a safe space for the customers.
Number masking helps in ensuring privacy for the customers while building rapport. It supports trust-building in communication and transactions. Customer-friendly service is ensured when a customer approves of the services offered. It helps a business with it. It makes communication easier and safe.
IVR, call routing, and call recording:

Virtual call center services can be integrated with IVR solutions. A business can enhance customer experience with integration. An IVR menu is a valuable aid for any business. It helps the customers to connect with the business and avail of every service through different options offered on the menu. The menu can be customized and only specific options that offer maximum assistance can be used. It helps customers to use the business service when and how they please. It does not require any external assistance.
When a customer is not satisfied or needs further assistance; they can request the call to be transferred to an agent or any specific department. The call will be directly routed to specific agents or department executives as per request. The automated call routing feature helps customers to connect directly without any wait time. It also reduces navigation and reduces boredom. It leads to meaningful interaction and more engagement.
Automated call recording of all calls helps customers to get professional service. As calls are recorded, it is closely monitored that bound a business and agents to ensure customer satisfaction. Call recordings are often followed by feedback collection after the call. The customer gets the authority to mark the call based on the service delivery. It helps the customers share feedback and also to share their issues or grievances if any.
Multi-lingual support: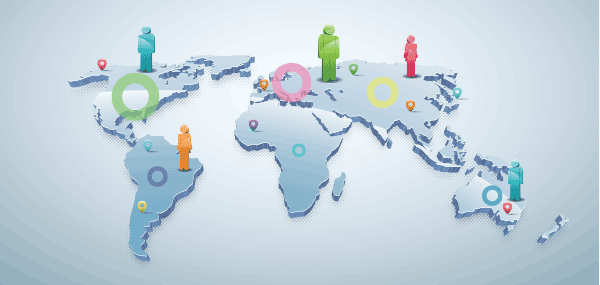 A business with multi-lingual support helps in drawing more customers. It helps customers from any language background the users connect with the business with ease. Virtual phone number providers can offer different language options under different packages. As virtual phone number providers may target different industries and different audiences, the options might be different. However, this option benefits a business to make services more inclusive and accessible. Customers get the liberty to communicate in any language of their choice. It helps in better interaction and results in satisfying customer engagement. It leaves no room for miscommunication and non-communication. It also supports customers from any part of the world with no barrier to language.

Concurrent calls:

Concurrent calls support a business with huge call volumes as it allows a business to attend multiple calls at the same time. The concurrent call feature helps a business in offering uninterrupted calls with no compromise on the quality of a call. Customers get undivided attention during each call and quality service. It helps a business to reach more customers and also to maintain quality service delivery.
A business can easily and economically enhance customer experience with virtual phone numbers. Virtual phone number providers support a business with different packages as per business needs.